The Pirate's

House Desserts
Spiced Rum Créme Brulee

$7.50

A rich spiced Rum & Molasses Custard topped with a caramelized Brown Sugar crust.
Key Lime Pie

$6.00

A coastal classic... made with fresh Lime Juice in a Graham Cracker crust finished with a fresh Raspberry Coulis.
Pumpkin Tiramisu

$8.50

A Pumpkin Spiced Cheesecake layered with Chai Spiced Espresso soaked Lady Fingers & served with Chilled White Chocolate Chai Soup.
Bourbon Pecan Pie

$8.00

A deep dish pie loaded with Bourbon & local Pecans finished with a Caramel drizzle.
Georgian Peach Crumb Cake

$7.00

Sliced Peaches, spiced & topped with crumb topping, served warm in a Vanilla Créme Anglaise.
Ultimate Chocolate Cake

$10.00

A cake to share... six layers of Chocolate Cake with Chocolate Buttercream Icing draped in Chocolate Ganache & dusted with Chocolate Sea Salt & finished with Cream & Tuxedo Bark
Pirates' House Rum Cake

$7.50

Rum Syrup soaked cake layered with Cream and Mousse. Topped with a Cherry Mirror Glaze & served with a Fruit Relish
For Our Little Pirates
Merry-Go-Round Sundae

$3.25

Vanilla Ice Cream surrounded with Animal Crackers & topped with a tiny umbrella.
Ice Cream

$3.25

Ice Cream covered with Sprinkles
Tiny Tim

$3.25

Vanilla Ice Cream with Chocolate Syrup & a Cherry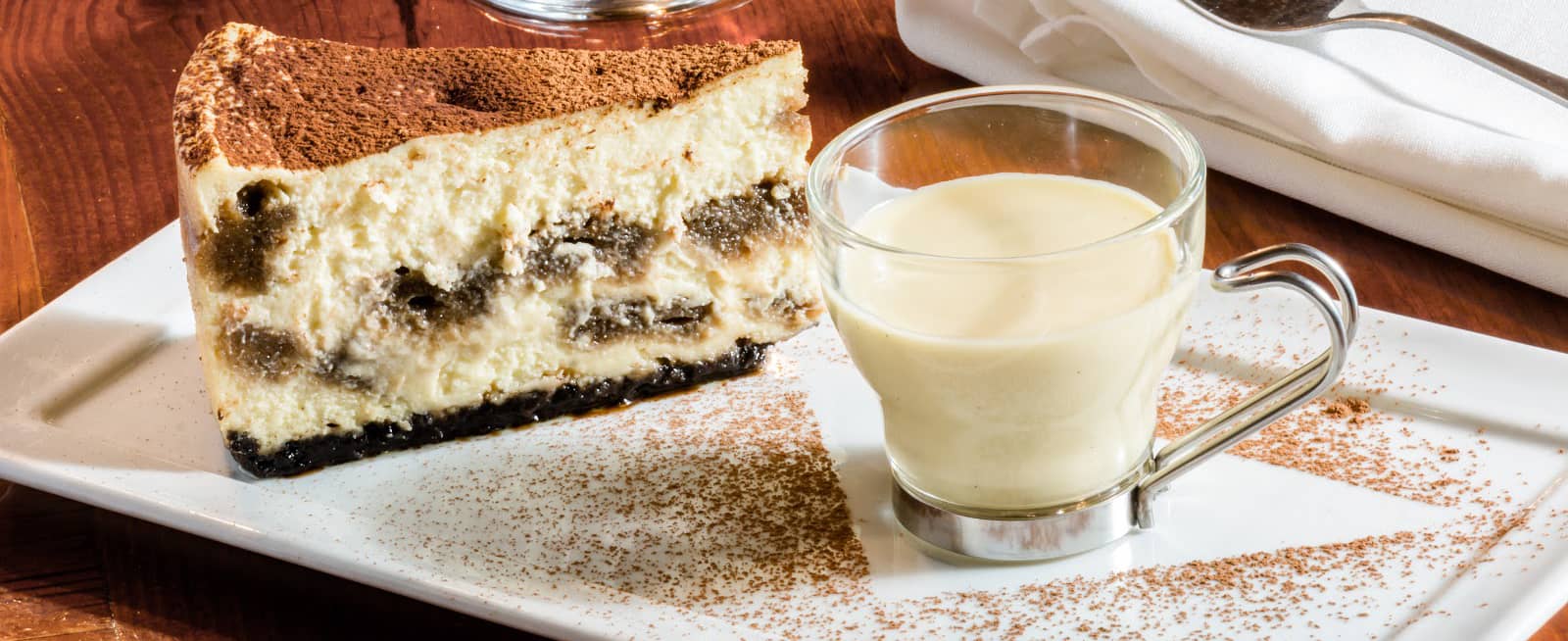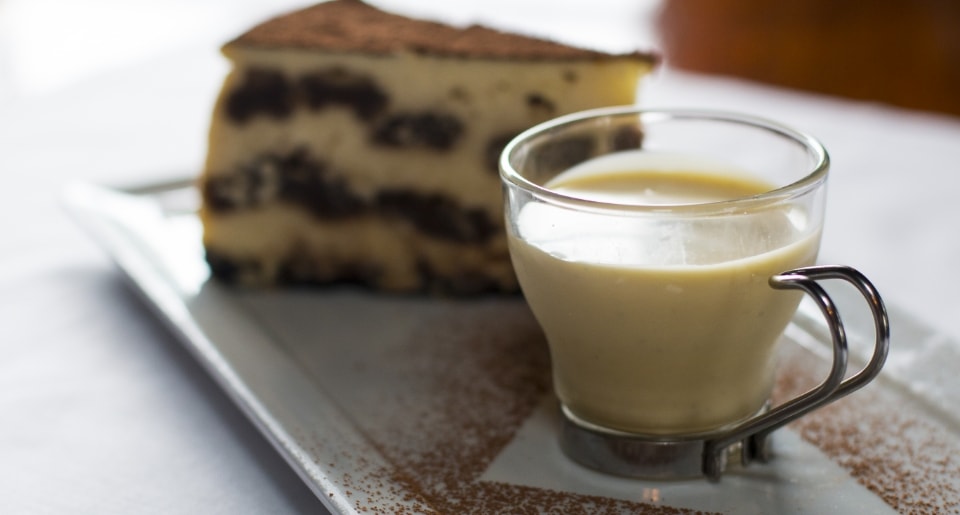 Specialty Hot Beverages
Adult Hot Chocolate

$9.00
Millionaire's Coffee

$7.00

Coffee with Bailey's & Frangelico
Irish Coffee

$7.00

Coffee with Jameson Irish Whiskey
Keoke Coffee

$7.00

Coffee with Kahlua, Créme de Cacao, & Brandy
Italian Coffee

$7.00

Coffee with Amaretto & Brandy
Create Your Own Specialty Coffee

$7.00

Choose your Spirit: Cognac, Kahlua, Bailey's or Frangelico
Fine Liqueurs & Cordials
Amaretto di Saronna

$7.00
*Consuming raw or under cooked meats, poultry, seafood, shellfish or eggs may increase your risk of food borne illness.
18% SERVICE CHARGE IS ADDED TO PARTIES OF EIGHT OR MORE