Mocktails
Super Delicious Non-Alcoholic Thirst Quenchers
Frozen Rainbow

$6.95

Strawberries, Peaches, Pineapple, Coconut, Fruit Punch & Grenadine! All frozen together.
Lil' Buccaneer Brew

$8.95

A blend of Tropical Juices served in a souvenir Skull Cup
Virgin Strawberry Daiquiri

$6.95

Frozen, sweet, and delicious!
Good Scout (Boy or Girl)

$2.79

Sprite and Grenadine. A Scout can drink ALL of this and still walk the straight & narrow!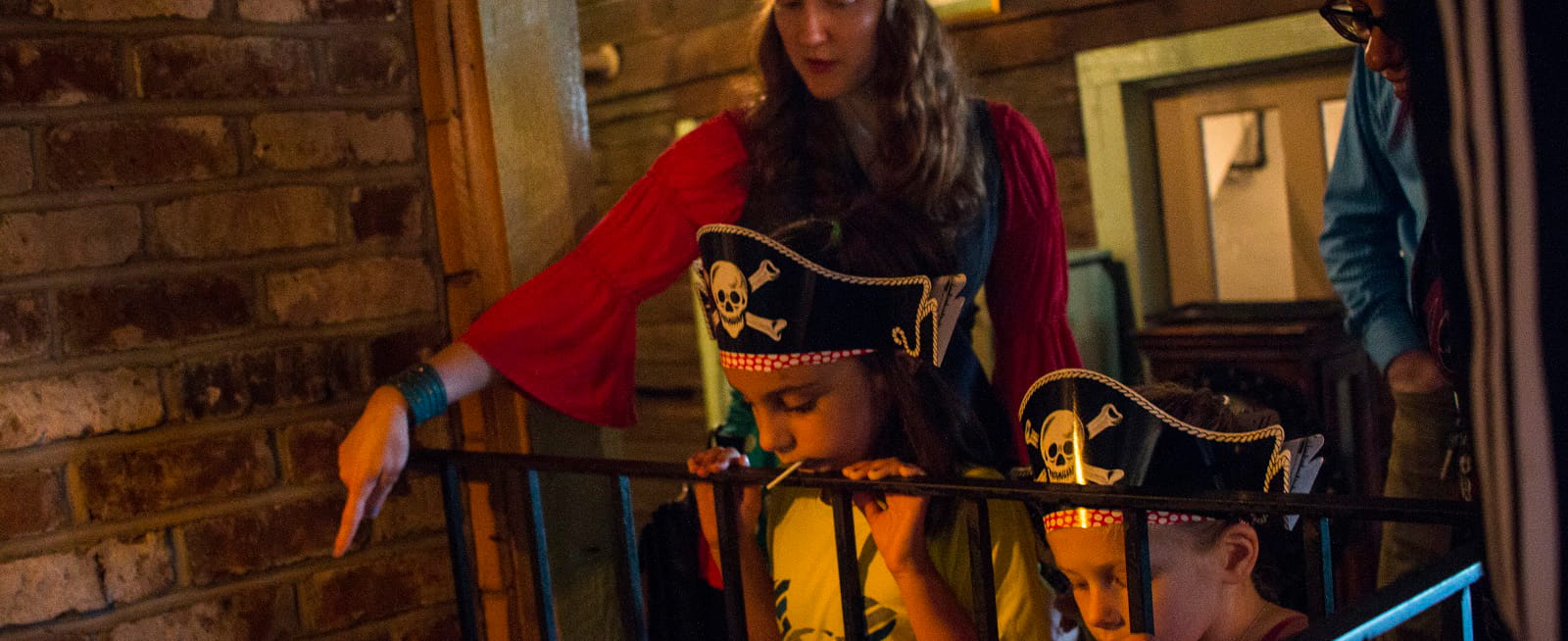 First Mate's Menu
For Little Pirates Under 10
All served with Homemade Biscuits and Cornbread.
Long John Silver

$7.25

Always eats a delicious Hamburger or Cheeseburger with Special P.H. Fries
Tough Captain Flint

$8.25

Loves our Golden Fried Chicken Fingers with Special P.H. Fries
Bold Billy Bones

$8.25

Would surely order our Fried Shrimp with Special P.H. Fries
Darby McGraw's Dog

$6.50

Treats himself to a Special Hot Dog with Special P.H. Fries
Healthy Buccaneer

$8.50

Enjoy seared Chicken or Shrimp with a small salad.
Pirate Pasta

$7.25

Choose your Treasure of Chicken or Shrimp tossed with Alfredo sauce
Lord Goodfellow's Grilled Cheese

$6.50

A must have for any hungry seafarer. Golden Brown Grilled Cheese with Special P.H. Fries
Be Sure To Save Room For One Of Our
H.L.D.'s (Huge

Luscious Desserts)
Merry-Go-Round Sundae

$3.25

Vanilla lce Cream surrounded with Animal Crackers and topped with a tiny umbrella that really works!
Ice Cream

$3.25

Ice Cream sprinkled all over with Candy Jewels.
Tiny Tim

$3.25

Ice Cream with Hot Fudge & a Cherry.
And Don't Forget
If you're very good and you eat all of your dinner, Billy Bones will have a swell treat waiting for you in his big Treasure Chest in the Lobby!